Precision Machining Chandler | CNC Milling and Machining by East Valley Precision LLC Arizona
Our experience in mechanical engineering and manufacturing enables us to offer our customers the confidence of a quality product in a timely manner.

We are a fast and courteous full service machine shop specializing in custom machine work, R&D projects, prototypes and quantity production. At East Valley Precision we know that the pride we take in our work as a team and our dedication and loyalty to our customers are the key elements to our growth and success.
Whether your needs are production or prototype, when the highest quality and on time delivery is a must, we utilize our resources and expertise to meet your requirements.
We work together with our customers to help define and resolve technical & manufacturing issues.We use CAD/CAM workstations with powerful 3D surfacing and solid modeling capabilities.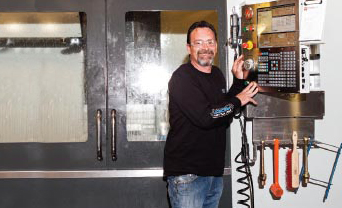 Alloy Steel
Aluminum
Aluminum Bronze
Beryllium Copper
Brass
Bronze
Cast Iron
Ceramic
Copper Stainless Steel
CPM 10V
Electrical Conductive Material
Elkonite
Hardened Steel
Hastalloy
Inconel
Mild Steel
Titanium
Tool Steel (H13, S7, P20, D2, O1, A2, M2)
Acrylic
Delrin
Garolite
Prolypro
Peek
Phenolic
Teflon
Turlon
Seaboard
Zelex
Low Carbon Steel
Medium Carbon Steel
Molybdenum
Monel
Nylon
Oxygen Free Copper
Polycarbonate
Phenolic
PET
PVC
Rubber
Stainless Steel
Tungsten
Ultem
UHMW
Waspaloy
Zirconium
WaterJet Cutting
Turning
Milling
Grinding
Part Marking/Engraving
Prototype
Production
CAD/CAM Design
Engineering Services
Reverse Engineering
Research and Development
Quality Control
Inspection Services
OVER 40 YEARS OF INDUSTRY EXPERIENCE